Contact Us
Need a personal consultation?

Achieving profitable and sustainable growth in a business is a multifaceted challenge that requires a comprehensive approach and acute awareness of market dynamics. Leaders with a broad cross-sector understanding and essential management knowledge can identify and capitalize on emerging opportunities.Designed as an experiential and well-rounded learning experience, LUMS Venture Advancement Programme focuses on enabling emerging entrepreneurs and executives to upscale their businesses sustainably.

The learning focus of this programme is on creating and cultivating new opportunities to upscale through enhanced strategic-awareness and planning capability. The programme focuses on enhancing analytical abilities for growth,scalability and innovation challenges related to financial and operational planning.
Provides a comprehensive and holistic approach to achieving sustainable and profitable growth in a business.
Helps businesses with building sound understanding on how to develop a diverse product portfolio and effective diversification strategies, through the evaluation of product portfolio mix.
Identifies opportunities to build competitive advantage within an established or evolving value chain, by gaining insights into industry trends, customer preferences, and emerging technologies.
Equips businesses to navigate threats and capitalize on opportunities arising from disruption in the value chain.
Essentials of financial planning for upscaling an enterprise.
Provides experiential learning that helps simulate the lessons learnt to real life scenarios.
Rausing Executive Development Centre, LUMS and Accelerate Prosperity (AP), a global initiative of the Aga Khan Development Network have co- developed this executive training programme for Small and Medium Enterprise (SME) and Small and Growing Business (SGB) management. The focus of the programme is to equip founders and executives of startups and SMEs, with the relevant skillset and knowledge to be able to grow into new markets, form business partnerships and commercial linkages, and be better positioned to take advantage of regional trade opportunities.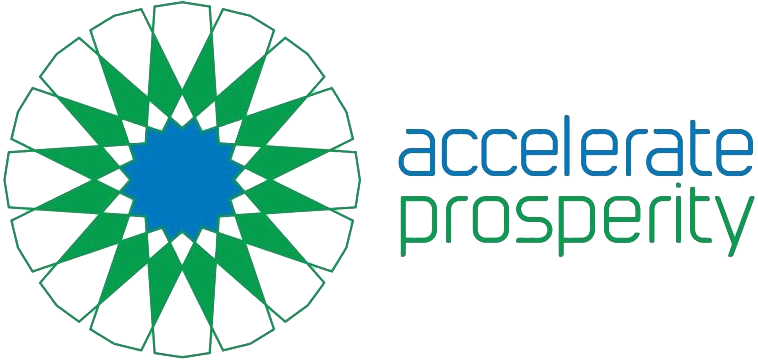 A focused participant profile would be structured through a rigorous screening process to provide the best opportunities for peer-learning, exchange of ideas and experiences within the group. The programme is specificallydesigned for applicants who:
Are founders or executives of small and growing businesses (SGBs) / Small and Medium Enterprises (SMEs).
Have 5 - 10 years of professional work experience in an entrepreneurial environment and/or involved in managing or setting up a business.
Hold a minimum qualification of a Bachelor's degree from an HEC recognised university.
Since the instruction language of the programme is English, the applicant should have good command of the language and be able to understand basic accounting and finance principles.
Programme Director
Associate Professor
PhD, University of North Carolina-Charlotte
Development of Decision Support Systems; Technology and Innovation Diffusion;
Social Networks and their Impact on IS Strategy and IS Diffusion;
Agent-based Computational Economics; IS Pedagogical Issues and Network Location Models in the Context of Disaster Response and Recovery Systems
Co-Programme Director
Assistant Professor
PhD, CASS Business School, City University
Brand Management; Status Consumption; Acculturation; Leadership; Consumer Behaviour; Marketing Research; Gender; Religion and Consumer Culture
| | |
| --- | --- |
| Programme Fee | PKR 350,000 |
| Residential Fee | Inclusive |

* Programme fee includes tuition cost, reading material, tea and lunch served during the programme.
* Health and Safety of our prestigious participants, faculty, and staff is a top priority for LUMS. Given the current COVID-19 situation, enrolment confirmation will be subject to the submission of a valid immunization certificate with updated booster dose details for COVID-19.

Accommodation
It includes accommodation, breakfasts and dinners for the duration of the program. However, any extra charges such as telephones, extra meals etc should be paid on departure. You may check-in on the evening preceding the start date of the programme and check-out the morning after the programme ends. You are, however, requested to inform us of the time of your arrival and departure.
We offer single bed accommodation at the Rausing Executive Centre. Each bedroom with attached bathroom is equipped with a mini-fridge, writing desk and direct dial STD/ISD telephone and cable TV. All bedrooms at REC are internet-ready. Please note we do not provide accommodation for drivers accompanying participants.

Admission Process
Apply in the programme by submitting online application form on https://enketo.ona.io/x/sj1InIpp
Last date to apply is June 17, 2023. Late applications will not be entertained.
Applications will be screened according to the suitability of the participant's profile for the programme.
Seat in the programme will be reserved on a first-come, first-served basis.
Payment
Payment is due upon receipt of the acceptance email along with the invoice.
Last date for the payment is June 26, 2023.
Seat in the programme may only be ensured after the payment is received. The fee could be paid through Crossed Cheque, or Pay Order/Bank Draft made in favor of "Lahore University of Management Sciences" at any United Bank- Limited (UBL) branch against the programme voucher or sent directly to.
Manager Marketing
Rausing Executive Development Centre Lahore University of ManagementSciences DHA, Lahore Cantt Pakistan
Tel: 042-35608243, 8119 & 8333
LUMS is a not-for-profit organisation under the Income Tax Ordinance 2001. Accordingly, the income ofLUMS is not tax-deductible/collectable.
REDC may cancel or postpone a programme due to insufficient enrolment or unforeseen circumstances. In this case, the university will refund the registration fee but will not be responsible for any other related charges/expenses including cancellation/change charges by airline and travel agencies.
In case of postponement, the fee may be transferred to the rescheduled offering of that programme or any otherprogramme as an alternate to refund. The University reserves the right to make changes in its programme policiesand fees at any time.